Silhouette® Window Shadings by Hunter Douglas
Silhouette® window shadings have the Signature S-Vane™ that magically floats between two sheer layers of fabric.
I often describe Silhouette® as the perfect combination of a horizontal blind and a sheer drapery. It offers the best of both worlds.
Transform Harsh Sunlight
Precise Light Control
Enhance Natural Daylighting
Advanced Ultraviolet (UV) Protection
Preserve Outside Views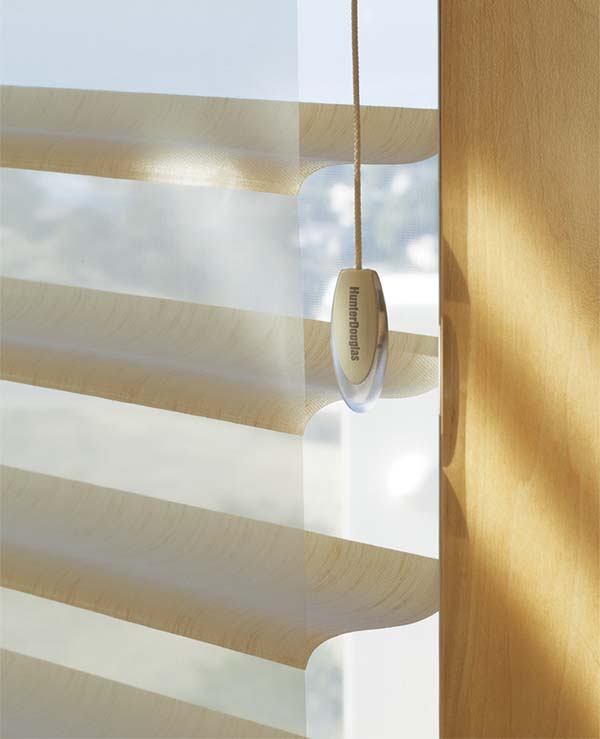 Secure Daytime Privacy
Reflect Solar Heat
Hides Dirty Windows
Sleek Headrail
Coordinates With Other Hunter Douglas Shadings
Silhouettes come with a Hunter Douglas Lifetime Guarantee.
Click here to see the latest Hunter Douglas Promotions.
Are Silhouette® Window Shadings Right For Your Windows?
Would you like to see how Silhouette® would look in your home?
Hunter Douglas Silhouette® help solve many homeowners window challenges.
The combination of Hunter Douglas' innovative products and my interior design expertise; there is a solution for every window in your home or office.
Do you have a friend or neighbor who would love this? Please share with them.
Contact me today, I will guide you in the best decisions to make your house into a home you love.
Bringing Hunter Douglas shades, blinds and window coverings to you in the Worcester, Massachusetts area including Holden, Princeton, Sterling, Rutland, Paxton, West Boylston, Shrewsbury, Boylston, Grafton, Sutton, Millbury, Lancaster, Clinton, Leominster, Barre, Gardner, Sturbridge, Spencer, Lunenburg, Winchendon, Bolton, Brookfield, Hardwick, Harvard, Hubbardston, Oakham, Petersham, Phillipston, Royalston, Templeton, Warren, Westminster and beyond.
Photos other than those marked Window Designs Etc. are from www.hunterdouglas.com