PINK…It's Not Just A Color…it's an Attitude!
Pink Home Decorating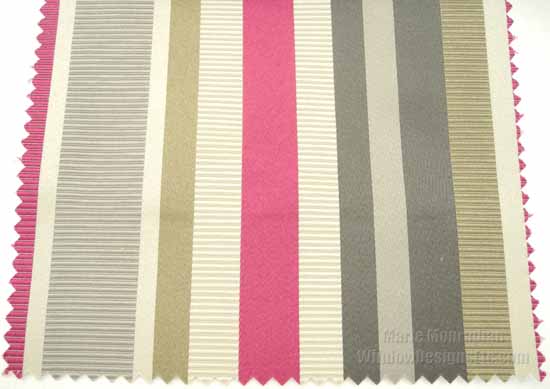 I love the combination of the vibrant magenta pink with grays and beiges. It's a great pairing of neutrals with a pop of excitement after all PINK home decorating adds a little drama to every room. This stripe fabric is in the Spring 2014 collection from RM Coco.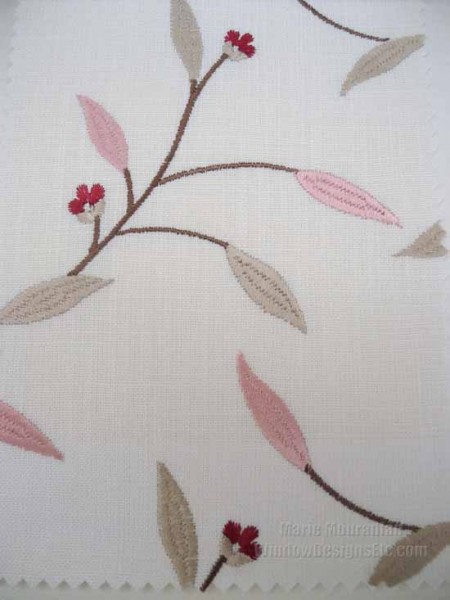 Here's another fabric that is quite neutral with a few pops of PINK. This embroidered rayon and linen blend is found in the Spring 2014 Fabricut collection.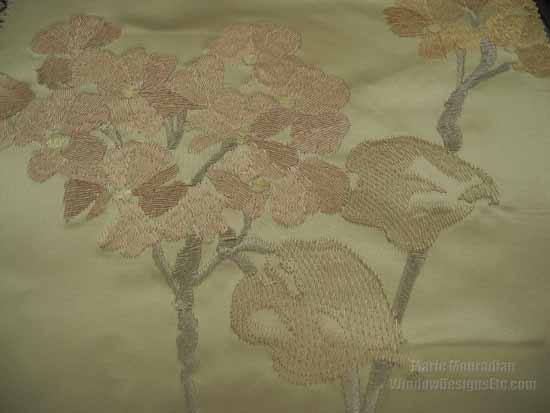 Looking at this satin embroidered fabric, it is very neutral with golden wheat, taupe, gray and a very subtle pink. Not all pinks have to be sugary sweet.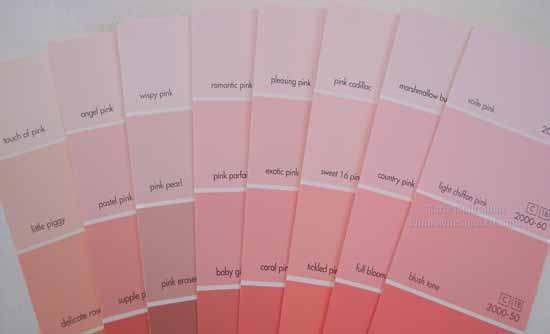 This Benjamin Moore fan deck shows typical baby girl sweetness pinks. Look at some of those names! Angel pink, romantic pink, sweet 16 pink etc feel a bit too feminine for you taste?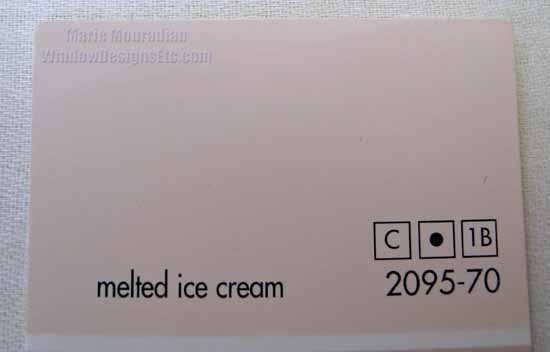 How about this melted ice cream? It appears pink against the white background, right?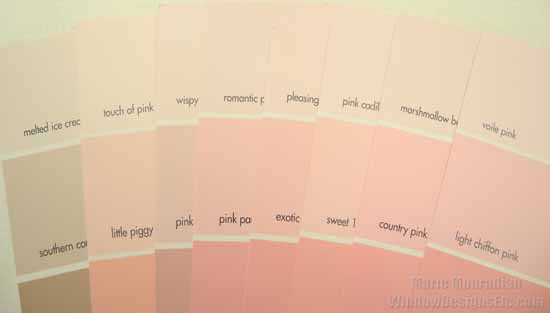 Here it is to the far left of the original fan deck lineup. Suddenly it doesn't look pink at all. I apologize for the differences in the exposure of my photos. This is why I only do paint consultations in your home or office where all other factors of the room weigh in.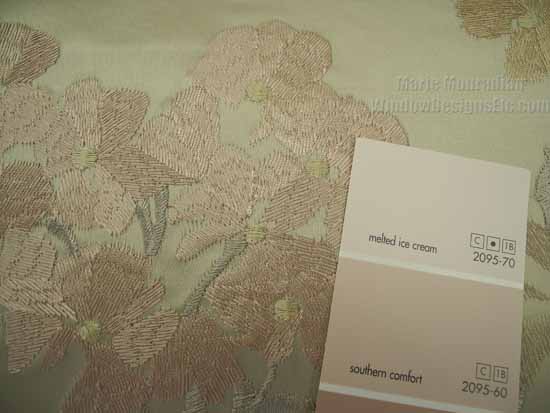 Looking back at the embroidered satin fabric from the Spring 2014 Fabricut collection, imagine how walls of a bedroom would be in the melted ice cream with this fabric made into luxurious bedding. Neutral but calm and sophisticated. You can see more of my favorite pink fabrics here.
Pink is for Everyone!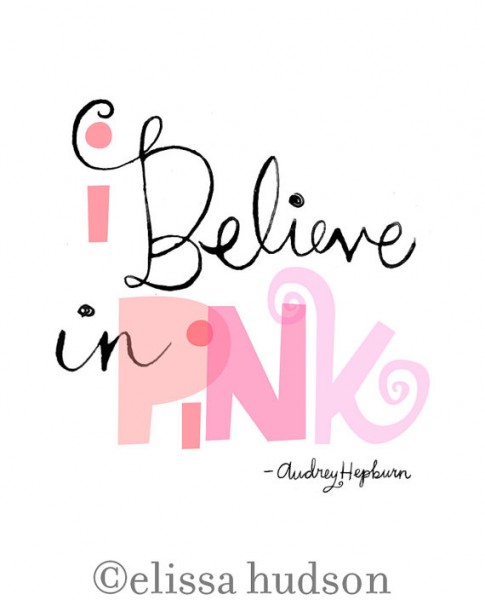 This adorable print by Elissa Hudson can be found on Etsy.
What room would you like to add a touch of PINK to?
HAPPY VALENTINE'S DAY!
XOXO
Marie
Need help decorating? Contact me today, I will guide you in the best decisions to make your house into a home you love to live in.
Please don't be shy. Comment below, Pin to your favorite board, Tweet to the world, Give it a + on Google, Post on your Facebook wall, E-mail to a friend, Link, Tumble and Stumble it…..Your friends will love it and so will I!